Empowering Future Leaders
Leaders facing fast-changing nature of risk, uncertainty and crisis, need contemporary tools to challenge them. We believe in leadership-driven change around the world.
LEADx Change is an international leadership accelerator with a multidisciplinary crisis and risk management simulation exercise, SIMULEX
Strengthen leadership and crisis response capacity and nurture state-to-state, interagency and multidisciplinary cooperation among the wider Black Sea region and the Euro-Atlantic community;
Promote high tech-driven democracy, innovation and good governance through public-private partnerships;
Connect best talents and international influencers to make a long-term impact in their communities;
LEADx Change will augment interconnectedness between policy makers, innovators, journalists, entrepreneurs, security leaders and expert community across the wider Black Sea region and globally. LEADx alumni will be able to transfer their cutting-edge knowledge and skills at home and internationally.
We aspire to improve individual leadership capacity, foster sustainable cross-sectoral and cross-border networking, inspire and initiate institutional reforms.
LEADx Change is a space for free thinking, dialogue and learning by doing. It includes modelled challenges, negotiation simulations, advanced masterclasses and fireside chats led by prominent professors and mentors from Tufts Fletcher School of Law and Diplomacy, Harvard Kennedy School, NATO, Cisco, Institute for War and Peace Reporting, NewsGuard Technologies and other world-class institutions.
LEADx Change is open to 40 participants from Georgia, Armenia, Azerbaijan, Ukraine, Moldova, Romania, Bulgaria and Turkey. We are seeking raw talents and future change-makers to empower them with cutting-edge knowledge, practical tools for managing risk and uncertainty and a unique networking opportunity. Connecting and exchanging ideas with senior decision and policy makers, top-notch experts, managers, C-suite, entrepreneurs and influencers will reinforce LEADxers' ability to maximize their long-term impact in their home communities and globally.
LEADx Change is exclusively designed for emerging leaders and change-makers in security, policy, media, civil society, tech and private sectors from the wider Black Sea area and the rest of the Euro-Atlantic community.
We need from you to be/have:
A mid-level professional (25-35 age) from government, civil society, media, private sector or academia
Committed to change and innovation in your community/organization
Demonstrated leadership potential in your respective field
Fluent in English (extremely talented applicants with lower English level will be considered)
LEADx brings cutting-edge expertise from: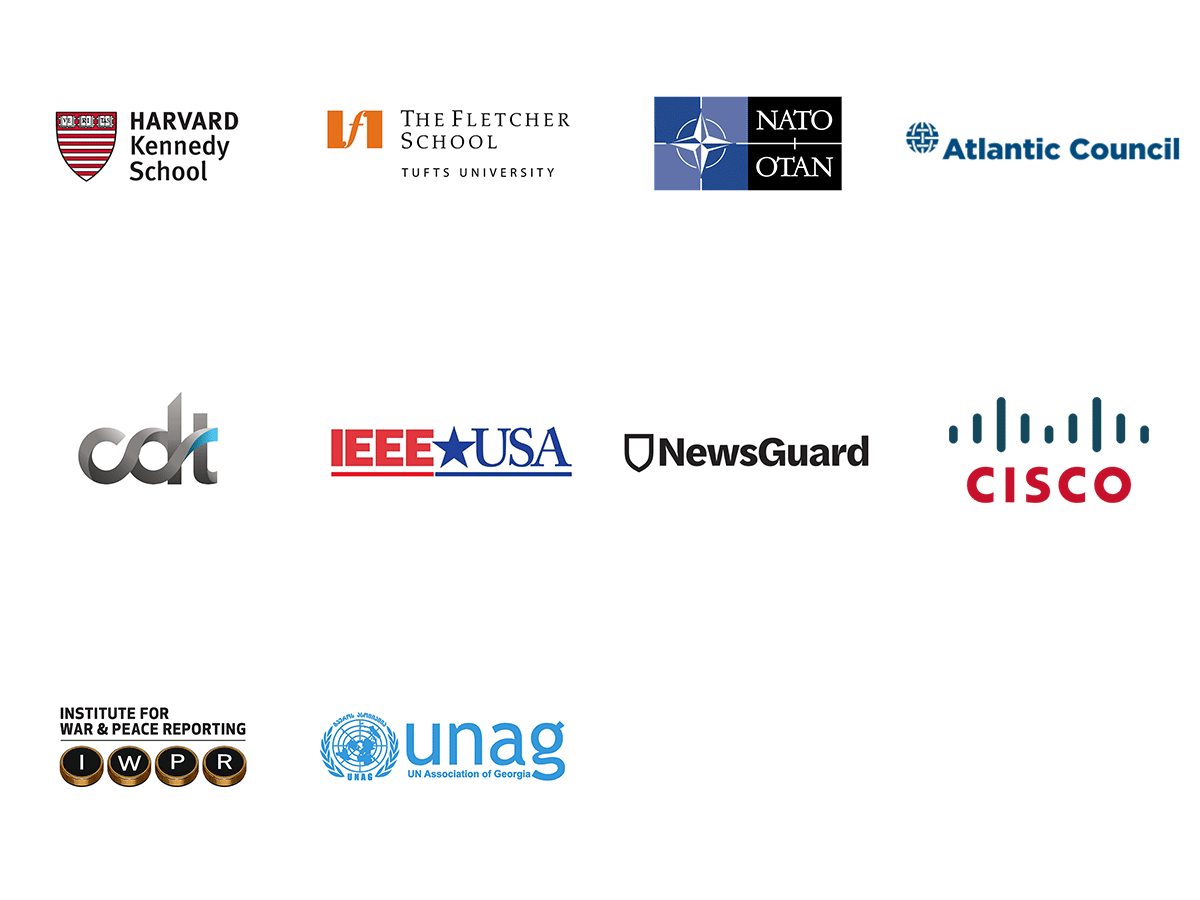 As a culmination of LEADx Change, we are proud to offer SIMULEX to the Euro-Atlantic community, in partnership with Tufts Fletcher School of Law and Diplomacy.
A longstanding multidisciplinary risk and crisis management simulation, developed by the International Security Studies Program at The Fletcher School. For the past 40 years, SIMULEX has been widely used in the military, civilian government, academic, and business communities. It provides a unique opportunity to inform key decision-makers and future leaders, as well as the broader policy community about existing or emerging security risks, challenges, threats, issues, and opportunities. 
SIMULEX is open to up to 120 participants from wider Europe and North America. The inaugural scenario will 

focus on a crisis in the Black Sea. Selected candidates will be assigned their respective teams randomly. 
Stay tuned!